November 2, 2023: External Corrosion Direct Assessment (ECDA)
Author: Joe Pikas

Level: Advanced

Study time: 8 hours
Course overview
What is external corrosion direct assessment? What type of direct assessment is used to confirm the acceptable integrity of a pipeline?

External Corrosion Direct Assessment (ECDA) is an industry-accepted practice for the determination of the integrity of pipelines. This one-day training will present the four-step ECDA process for ascertaining the integrity of pipelines. This webinar covers ECDA, Asset Integrity Management, Where to Dig, and concludes with Determining Areas of Concern.

START TIME: 8:00 A.M.
END TIME: 4:00 P.M.
PDH Certificate included upon successful completion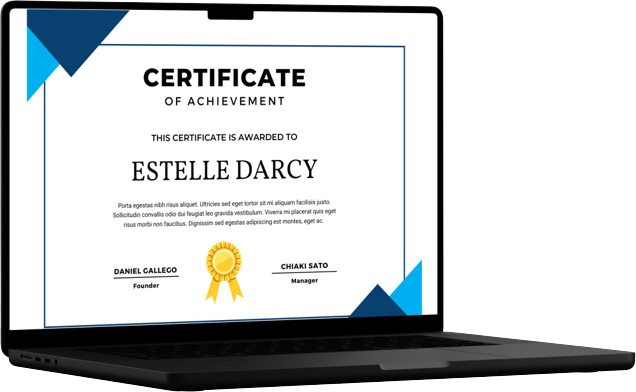 Course Outline

Asset Integrity Management ECDA

Identify 22 Pipeline Threats
Identify & Collect (data for Integration)
Integrity Management Plan (IMP)
Facility Base Line Integrity Plan (FBLP)
Evaluate Risks
Integrity Assessment - Direct Assessment, Hydro-test and Other Technologies
Continuing Assessment of Integrity Effectiveness

Pre & Post Assessment for Gas & Liquid Pipelines

DA Processes
Pre-Assessment
Feasibility (Can Indirect Tools Assess Threats?)
Table 2 - Tool Selection
Regions/Segments
Post Assessment
Reassessment Intervals
Corrosion Rates
Feedback

Choosing the Proper ECDA Tool

Type of Tools
ECDA Selection Tool Matrix
Survey Tools
CIS
DCVG & ACVG
PCM & C-Scan
Guided Wave
Soil Resistivity
Overview of Tool Selection and Results


Close Interval Survey for Direct Assessment

Applicability - Dry/wet Soils, River/Water/Swamp x-ings, Concrete, asphalt, General R/W
Consideration of Voltage Drops
Test leads, electrolyte, cells, coating, etc.
Identification of Macro Coating Holidays, Interference, Shorted Casings, Contacts, Isolation, etc.
Types of Surveys and Equipment Required

Where To Dig

Conduct Threat Assessment and Indirect Surveys
Align and Compare Results
Identify, Classify and Prioritize Indications
Analyze and Report Results

Determining Areas of Concern

Identify PL Treats (areas of Concern)
Identify & Collect Data for Integration
Integrity Management Plan (IMP)
Mitigation Strategies
Continuing Assessment of IMP Effectiveness
Joe Pikas
AMPP Corrosion Specialist & PL SME
ABOUT Joe
Joe Pikas is a subject matter expert for Technical Toolboxes with more than 50 years of experience in pipeline construction, operations, corrosion control design, and implementation, including pipeline engineering management. He is an expert in pipeline integrity management, risk management, coating materials selection, cathodic protection design, and testing, and internal and external pipeline corrosion control. In 2009, he was awarded the NACE Distinguished Service Award and received an industry award in 2002 from AGA, GTI, INGAA, NACE, OPS, and PRCI International. Also, he has contributed over 50 papers to industry trade magazines, NACE, SSPC, and other publications and conferences.