March 6, 2024: Effects of Construction & Blast Vibration on Buried Pipelines
Author: Dr. Benjamin Zand

Level: Advanced

Study time: 8 hours
Course overview
What are vibration limits for buried pipelines? What are the effects of construction vibrations? What are the acceptable vibration levels for construction? What are the effects of ground vibration on pipelines?
The Effects of Construction and Blast Vibration on Buried Pipelines is a one-day course that covers the effects of vibration from blasting operation and construction activities on buried pipelines. In this course, you will learn:
1. Generals of ground vibration
2. Acceptable vibration levels for a buried pipeline
3. Integrity issues due to vibration and blast operation

Vibration from construction equipment (e.g. vibratory compactor, pile driving, jackhammer) and blast operation near a buried pipeline will be discussed, and engineering methods to calculate vibration induced stresses will be reviewed. We will also review acceptance criteria for vibration induced stresses in a buried pipeline.

Our live-virtual trainings are conducted in a real-time question and answer classroom format. You may ask questions or comment throughout either verbally or in writing.

START TIME: 8:30 a.m.
END TIME: 4:30 p.m.
PDH Certificate included upon successful completion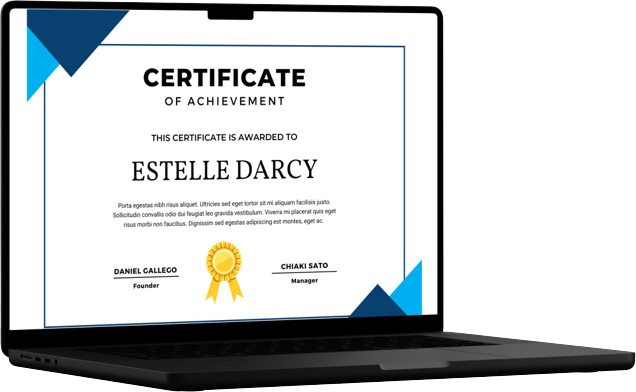 Course Outline

Review of wave propagation in the ground – This section covers various types of waves including p-wave and shear wave and their propagation velocity in an elastic medium
General characteristics of construction vibration
Wave attenuation and peak particle velocity – This section covers peak particle velocity and how it attenuates with distance from a vibration source
Transportation and Construction Vibration Guidance Manual, Caltrans – this section covers a practical approach for the prediction of peak particle velocity from various types of construction equipment and activities based on Caltrans guidance manual with some examples
Generals of Blast Operation – This section covers general principles of blast operation and terminology used by blast contractors such as explosive charge mass, scaled distance, delay per charge, and blast design
Esparza's work – covers the experimental and analytical work by Peter Esparza on the effect of blasting on buried pipelines. The analytical and experimental background of Esparza's equations are described, the application and unit system of the equations are discussed with some examples
Other issues (block movement, fatigue crack growth, monitoring)
Closing
Dr. Benjamin Zand
Principal Engineer at RSI Pipeline Solutions, LLC
ABOUT Dr. Benjamin Zand
Dr. Benjamin Zand has 20 years of experience in geotechnical engineering, geohazard assessment, stress analysis, pipeline integrity assessment, mechanics of composite material, and mathematical modeling. His experience includes stress and vibration analysis and monitoring for oil and gas transport pipelines and facility piping. Dr. Zand has assisted pipeline operators with geohazard problems such as longwall mining subsidence, ground movement, sinkholes, earthquakes, and fault crossings.

Dr. Zand has developed mitigation and monitoring programs for pipelines subjected to various geohazard conditions. He has assessed numerous pipelines subjected to vibration and cyclic loading from blast and construction. After working with Kiefner & Associates, Inc. from 2012 to 2019, he began a position at RSI Pipeline Solutions, LLC. He has also served as an instructor for the Rock Mechanics course at Ohio State University.